by Lisa Scibetta, on Jan 17, 2023 10:45:00 AM
There is a wide variety of different New York Labor Laws employers need to comply with. A primary area of legislation requiring compliance revolves around New York Sick Leave Laws, both paid and / or unpaid.
The following article will guide employers through compliance with the requirements of New York Sick Leave and New York Sick & Safe Leave, while also covering local sick leave legislation for New York City.
New York Sick Leave Law Overview
New York State Sick Leave was signed into law on April 3, 2020 by Governor Andrew Cuomo and guaranteed access to paid or unpaid sick leave for New York's workforce while requiring employers to provide this leave.
New York Safe and Sick Leave Eligibility
New York Sick Leave and New York Safe and Sick Leave eligibility applies to all private sector workers in the state, including all industries, occupations, part-time or seasonal status, and overtime exemptions. However, federal, state, and local government employees are not eligible. The state also clarifies that employees that work at charter schools, private schools, and nonprofits are eligible.
Any employers that offer a policy that meets or exceeds the requirements of New York Sick Leave are not required to provide additional leave. For employers looking to create a policy, here is a New York Sick Leave Policy Sample.
Paid vs. Unpaid Sick Leave
Employers with five or more employees are required to provide employees with paid sick leave.
Employers with less than five employees that have a net income greater than $1 million must also provide employees with paid sick leave.
Employers with less than five employees and a net income of $1 million or less must provide unpaid sick leave.
Employees that qualify for paid sick leave are compensated for this paid time off at their regular rate of pay. Note that employers may not take a tip allowance as a credit against minimum wage for leave time.
Employers are not required to pay out any unused sick time. However, it's important to note that if the company's employee handbook contradicts this, payment would be need to be made as part of an employee's final pay.
New York Sick Leave Accrual
While the conditions for paid versus unpaid sick leave are outlined above, the number of hours that employees are able to accrue also depends on the size of the employer's business.
Employers with less than 100 employees are required to allow workers to accrue up to 40 hours of sick leave, per calendar year.
Employers with 100 employees or more are required to allow workers to accrue up to 56 hours of sick leave, per calendar year.
Employees must accrue sick time or leave at a rate no less than one hour for every 30 hours worked.
Alternatively, employers may decide to frontload the hours instead, making the all the sick or leave time available at the start of the accrual year.
A calendar year can be any 12-month period except, However, when determining the total number of employees in an organization, which must be calculated from January 1st through December 31st.
New York Sick Leave Usage
New York Sick Leave permitted uses are split into two categories, sick leave, and safe leave. Employees may use accrued sick and safe leave (as it accrues) for any of the use cases below.
Sick Leave Uses
Employees may use accrued sick leave for themselves or family member for any of the following reasons:
For mental or physical illness, injury, or health condition, regardless of whether it has been diagnosed or requires medical care at the time of the request for leave

Note: This includes recovery from the side effects of the COVID-19 Vaccine

For the diagnosis, care, or treatment of a mental or physical illness, injury, or health condition; or need for medical diagnosis or preventive care
Safe Leave Uses
Employees may use accrued safe leave for an absence from work when the employee or employee's family member has been the victim of domestic violence, family offense, sexual offense, stalking, or human trafficking for any of the following reasons:
Obtaining services from a domestic violence shelter, rape crisis center, or other services program
To participate in safety planning, temporarily or permanently relocate, or take other actions to increase the safety of the employee or employee's family members
Meeting with an attorney or other social services provider to obtain information and advice on, and prepare for or participate in any criminal or civil proceeding
Filing a complaint or domestic incident report with law enforcement
To meet with a district attorney's office
To enroll children in a new school
Any other actions necessary to ensure the health or safety of the employee or the employee's family members or to protect those who associate or work with the employee.
Sick Leave Usage Increments
Employers may decide to set minimum increments at which employees may use sick leave. Realistically, an employer may decide to set these increments as low as they would like. However, the minimum increment can not be set above four hours.
Employers may also prohibit employees from using more leave than the accrual requirements outlined above in any given year. However, if they do so they must outline limitations in writing and either post or give these limitations to employees. At a minimum, it's a good idea to include details on this in the company's employee handbook.
New York Sick Leave Employer Requirements
An employer cannot retaliate against an employee in any way for exercising their right to use sick leave.
Employers also must restore any employees that use sick leave to their former position of employment upon their return.
Recordkeeping Requirements
Employers must keep payroll records for six years, including the amount of sick leave accrued and used. This information must be tracked on a weekly basis.

Employees may also request to see sick leave records for the current or any previous calendar year. If such a request is submitted, the employer must provide this information within three business days of the request.
Local New York Sick Leave Laws
In addition to New York State Sick Leave, businesses in New York City have separate local legislation that must also be complied with.
New York City Sick Leave
Businesses in New York City must manage compliance with New York City Paid Safe and Sick Leave Law. And anytime a business needs to comply with multiple similar legislations, the more strict laws (or those more favorable to the employee) are typically always applied / need to be complied with by an employer.
So, even though NYC's Leave requirements are very similar to the state, there are a additional requirements that go above and beyond the state that need to be adhered to. Here are some of the most important items to be aware of:
Employers need to make the NYC Safe and Sick Leave Notice available to employees upon hire and should have a policy that describes the benefit and how it can be used.
Employees must be provided with the ability to use safe and sick leave time as it is accrued

without

a waiting period for new hires.
Employers must provide employees with accrued, used, and total leave balances on a paycheck or stub, documentation available with their paycheck / at the same frequency, or through an employee self-service system (i.e. time and attendance software, leave management software, etc.).
Documentation from a doctor can only be requested by employers if the employee has taken off more than three workdays

in a row

.

Employees must be reimbursed for any out-of-pocket expense associated with this as well
Managing Sick Leave Compliance in New York
With the complexity that comes with sick leave in New York, many businesses may struggle with compliance.
In order to better manage sick leave compliance, New York employers may want to consider reaching out to a New York HR consulting services provider for help. The right provider can not only help you develop a customized New York Sick Leave Policy, but also provide software to streamline the process for managing safe and sick leave.
To find help with New York Sick Leave Law contact us or find a service provider for your business today.
Guest Author: Lisa Scibetta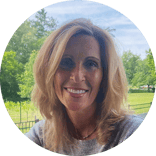 Lisa Scibetta is the Manager of HR Services at EBC HR & Payroll Solutions, a leading New York Payroll and HR provider, serving businesses throughout New York State and beyond. Lisa has over 30 years of experience in marketing, operations, human resources, and executive-level leadership. She has worked as an internal HR Business Partner, a business owner, and most recently as an HR Advisor. With a strong focus on HR compliance, employee relations, leadership development, and employee engagement, Lisa's expertise in wearing multiple hats provides her with a broad perspective to assist employers and employees in the HR space. She has earned an MBA, an SHRM-CP certification, and is pursuing her SPHR.