by Scott Herson-Hord, on Aug 24, 2023 10:03:50 AM
Oregon employers need to ensure that employees are provided with the breaks that are required under Oregon Break Laws. There are four types of breaks that employees in Oregon get are entitled to receive.
Here is what employers need to know about employee breaks in Oregon.
Oregon Break Laws Overview
Under Oregon Labor Laws, the four types of breaks required are:
Meal Breaks
Rest Breaks
Lactation Breaks
Excessive Heat Breaks
Oregon Break Laws generally require that all employers give employees meal and rest breaks. Depending on the employee's shift length, the number of breaks, length of time for each break, and even pay requirement can vary. This means the number and types of breaks that an employee gets are dependent on the number of hours they work at any one time.
Break Length (Oregon Rest and Meal Breaks)
Rest breaks, which are paid, must be at least 10 minutes long. While meal breaks, which are unpaid, must be at least 30 minutes long. The employee must be free from all responsibilities during the period of the meal break. Under some circumstances, the law allows an employee to perform work duties during a meal break. However, if this occurs, the break must be paid.
Refer to the following chart below that outlines the number of rest and meal breaks an employee is entitled to receive for the shift length or time worked.
| | | |
| --- | --- | --- |
| Shift Length | Rest Break(s) | Meal Break(s) |
| 2 Hours or Less | 0 | 0 |
| 2 hours 1 minute - 5 hours 59 minutes | 1 | 0 |
| 6 Hours | 1 | 1 |
| 6 hours 1 minute - 10 hours | 2 | 1 |
| 10 hours 1 minute - 13 hours 59 minutes | 3 | 1 |
| 14 Hours | 3 | 2 |
| 14 hours 1 minute - 18 hours | 4 | 2 |
| 18 hours 1 minute - 21 hours 59 minutes | 5 | 2 |
| 22 Hours | 5 | 3 |
| 22 hours 1 minute - 24 hours | 6 | 3 |
Note: The average full-time employee (8-hour shift) should be entitled to three breaks during the day.
Keep in mind that employers may also choose to offer longer breaks. The above chart reflects the minimum amount of breaks and length of breaks that must be provided based on the time an employee works.
Lactation Breaks
In addition to the standard rest breaks and meal periods, employers in Oregon must also provide employees who are nursing mothers with an appropriate and private location to express milk under the Oregon Breastfeeding Break Law. Employees are only entitled to lactation breaks until the child is 18 months old.
Such a location must be:
Close to an employee's workstation
Have access to an electrical outlet
Be concealed from view
Be free of intrusion
Note: A public restroom or toilet stall does not qualify under the Oregon breastfeeding break law.
Employers must also allow breastfeeding employees to bring a cooler or other insulated container to store the expressed milk. Any on-site refrigerators that exist in the place of work must be made available for milk storage, but can not be made the mandatory place of storage.

Compensation
Lactation breaks are unpaid but may be taken in conjunction with paid rest breaks. Additional time must be allowed for setting up and then cleaning the breast pump attachments, however, employers must only compensate for the rest break period, not the extra time required for lactation.
In other words, if an employee is entitled to a 10-minute paid rest break, and uses that time for part of a 30-minute lactation break, they are only compensated for the first 10 minutes of the break.
Exemptions
For employers with 10 or fewer employees, an exemption may apply if these breaks provide an undue hardship to the employer's business.
The statute defines an "undue hardship" as a "significant difficulty or expense when considered in relation to the size, financial resources, nature or structure of the employer's business."
Breaks for Heat Illness Prevention
Effective June 15, 2022, Oregon OSHA released new heat prevention requirements regarding employee breaks when certain workplace hazards are present due to excessive heat.
Employers must develop and implement a written rest break schedule that protects employees exposed to a heat index equal to or greater than 90 degrees Fahrenheit. Under these circumstances, employees must have access to cool water and shaded areas in addition to breaks on hot days.
These breaks may coincide with meal and rest breaks if the timing is appropriate.
Managing Employee Breaks in Oregon
Oregon has more laws and requirements than most states when it comes to employee breaks and meal periods, so it is important to have the proper workforce management solutions in place. In fact, Oregon labor laws are frequently updated, making the task admittedly more difficult.
Solutions such as Scheduling and Human Resources can help employers ensure that employees receive their required breaks and that their business stays compliant.
Oregon employers looking for help with managing employee rest and meal breaks should contact an Oregon HR Company today. Or, contact us to get connected with a provider.
Guest Author: Scott Herson-Hord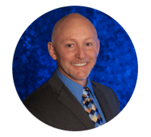 Scott Herson-Hord is the CEO of Great Northern Staff Administrators (GNSA), an Oregon payroll and HR services company that specializes in serving small to mid-size businesses with administrative solutions to streamline back-office processes from benefits to human resources. Starting his career in finance and working more than 10 years as a controller for various companies, Scott leveraged this experience over the next 22 years with GNSA to become one of the Pacific Northwest's foremost experts in human capital management (HCM).