by Scott Herson-Hord, on May 23, 2022 9:45:00 AM
Employers and businesses that are located in the state of Oregon must consider both federal and state laws regarding pre-employment screening and background checks when it comes to hiring new employees. The following is a complete overview of Oregon background checks and screening, along with the rules and provisions regarding them.
Oregon Background Checks & Screening Laws
Employers and businesses throughout the state should be aware of the various Oregon background check laws and requirements they must adhere to. These rules and legislation apply to conducting more traditional background checks and general pre-employment screening of applicants, candidates, and/or new hires.
Oregon Pre-employment Screening
Part of an employers' background check process typically starts with the pre-screening of applicants. However, there are laws in place to help protect employees from discrimination during this part of the job application process.
Oregon "Ban the Box" Law
Oregon is one of many states that practice "Ban the Box". The purpose and scope of Oregon's "Ban the Box" is to dismantle hiring practices that lead to barriers to employment for ex-offenders as well as battle the impact of institutional racism when it comes to job searches. Specifically, the term "ban the box" refers to the box that an applicant would check off on a job application indicating that they have a criminal history.
According to the law, it is illegal to ask about an applicant's criminal history prior to the interview stage of the hiring process. If no interview is conducted, then an employer may not require an applicant to disclose any criminal history until a conditional offer has been made.
For the city of Portland, Oregon specifically, employers may not inquire about an applicant's criminal history until a conditional job offer has been made.
If any employment decision is made based on any collected criminal history, then an employer must ensure that the offense that the decision is based on is job-related and consistent with business necessity.
Those looking to file complaints against "Ban the Box" violations, can do so on the Oregon Bureau of Labor & Industries (BOLI) website.
What Oregon Employers Are Covered by "Ban the Box"?
Oregon "Ban the Box" covers all employers and businesses located in the state of Oregon, with specific coverage rules applying to Portland businesses.
Specifically, the Portland, Oregon ordinance covers any employer with six or more employees, so long as the job being performed is done so in Portland for the majority of all hours worked.
The Portland ordinance does not cover any federal, state jobs, or employers with fewer than six employees.
Exceptions to "Ban the Box"
Oregon "Ban the Box" does not apply:
When another federal, state, or local law states otherwise
If the employer is a law enforcement agency
If the employer is in the criminal justice system
For volunteer positions
Under the Portland, Oregon ordinance, an employer may consider an applicant's criminal history prior to a conditional offer if:
The position involves direct access to children, seniors, persons with disabilities, mental illness, or alcohol / substance dependence
The position presented increased public safety concerns
The position is designed to encourage the employment of those with criminal histories
The position is of a specific role. Roles include:

Master key holders, including maintenance personnel
Tow truck operators
Drivers (of goods or persons)
Positions with access to confidential information
Mandatory insurance bonding
Oregon's Pay Equity Law
In addition to laws regarding criminal history, Oregon's Pay Equity Law restricts employers from inquiring about or making decisions based on past salary history and compensation.
Under the law, employers may not seek information regarding a candidate's past compensation until an offer of employment is extended that includes an intended amount of compensation.
Applicants may voluntarily disclose past compensation information to their prospective employer, but the employer may not consider that information when proceeding through the onboarding or hiring process.
Oregon Job Applicant Fairness Act
Employers in Oregon, however, typically are not allowed to obtain an applicant's credit history or use that information in an employment-related matter, such as hiring decisions, under the Oregon Job Applicant Fairness Act.
Some exceptions however include:
Federally insured banks or credit unions
Employers who are required to use credit history for employment purposes by law
Employers hiring public safety officers who enforce criminal laws or laws related to airport security
Employers hiring for positions where credit history is "substantially job-related", the reasons for which must be disclosed in writing
The definition of "substantially job-related" is determined by two pieces of criteria:
An essential function of the job requires access to financial information beyond that typically required in a retail transaction (such as information beyond credit card numbers, checking accounts, or debit card numbers)
The employer is required to obtain credit history information as a condition of bonding or insuring the employee
Other Rules & Provisions Regarding Oregon Pre-Employment Screening
In addition to what is outlined in the proceeding three laws, employers are also restricted from requiring applicants to disclose the following information.
Protected Class Status
Employers are not allowed to inquire about anything that would require an applicant to identify themselves as a member of a protected class.
A protected class is a group of individuals with a shared characteristic that employers may not use as a basis for employment and employment-related decisions.
Employers can find a table providing an overview of protected classes on Oregon BOLI's website.
Employment Status
Unless another law states otherwise, employers are restricted from posting a job advertisement that requires applicants to be currently employed already.
Employers may still include employment history and experience in a background check, as well as require that a role be filled internally, only.
Oregon Background Checks
While both federal discrimination laws and several Oregon labor laws are in place to help prevent discrimination when it comes to job applications and pre-employment screening, there are also provisions regarding background checks themselves, primarily the Fair Credit Reporting Act (FCRA).
Employers should understand the FCRA, and what to expect when it comes to Oregon background checks.
Fair Credit Reporting Act (FCRA)
The FCRA is a federal law that also regulates background checks conducted by employers.
Under the FCRA, any information collected in a background check may only be provided to those specified by the law. Employers who provide information to a reporting agency for a background check have certain legal requirements as well, such as:
The duty to investigate any disputed information
Informing the candidate of the background check, in writing, before the screening process begins
Provide information on any third-party background check company, in writing
In addition, employers who use the information for credit, insurance, or employment purposes must notify the employee when an adverse action is taken as a result of a background check. An adverse action refers to an employer's decision not to hire a candidate based on their background check.
What Is Typically Included in an Oregon Background Check?
Most often, Oregon background checks are conducted with the intent of uncovering an applicant's criminal history, if any.
However, employers may also want to look for:
Employment History
Education History
Identity Verification
How Far Back Does an Oregon Background Check Go?
According to the Fair Credit Reporting Act (FCRA), background checks can go back seven years.
However, there are certain exceptions. Reports may go back further when…
Executive / Management Positions
Federal Contractor Positions
Positions with annual salaries greater than $75,000
How Long Do Oregon Background Checks Take?
The amount of time it takes to conduct an Oregon background check varies on the method you take.
For instance, using Oregon's Criminal Justice Information Services (CJIS) will have a turnaround of 14 days, according to their website.
Third-party investigative services are typically a faster and more comprehensive approach.
How to Get an Oregon Background Check
There are several ways that employers may conduct and collect information regarding background checks.
The first way is to go through the state of Oregon itself. Employers may legally collect and obtain public records by submitting requests through various state department sites including the Oregon Department of Justice, the Oregon Health Authority, and the Oregon Judicial Department. Criminal Background checks are processed through Oregon's Criminal Justice Information Services, for a fee.
This method is time-consuming, tedious, and complicated, in addition to being less accurate and more limited in terms of the information gathered. The other option for conducting background checks is to simply go through a background check service.
Properly managing an accurate, efficient, and secure background check process that keeps the company compliant is critical and invaluable to vetting and ensuring new hires are the right hire.
If you are an Oregon-based employer looking for help with conducting your background checks, then look no further. A great Oregon-based HR and payroll provider, like GNSA, offers Human Resources (HR) management solutions that help make HR processes like background checks a breeze.
Contact GNSA today and see how they are already helping countless businesses with their background checks.
Guest Author: Scott Herson-Hord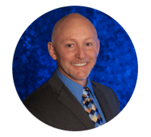 Scott Herson-Hord is the CEO of Great Northern Staff Administrators (GNSA), an Oregon payroll services company that specializes in serving small to mid-size businesses with administrative solutions to streamline back-office processes from benefits to human resources. Starting his career in finance and working more than 10 years as a controller for various companies, Scott leveraged this experience over the next 22 years with GNSA to become one of the pacific northwest's foremost experts in human capital management (HCM).