by Lisa Scibetta, on Jul 6, 2023 4:43:14 PM
New York break laws are the rules and regulations employers are required to follow for employee breaks from work. Use this employer guide to get a better understanding of New York State break laws and legislation and how to maintain compliance.
Employee break rules are part a broader set of New York Labor Laws. A core component of these are the federal and state wage & hour laws, which not only include requirements across paying employees like minimum wage and overtime, but around work time for employees, or in this case, employee breaks from work - whether paid or unpaid.
New York State Break Laws Overview
While New York employers are required to offer employees time off for meal breaks within certain timeframes based on employee schedules, rest breaks are not required in the state. However, any rest breaks that are provided to employees must be compensated and counted as working time.
New York businesses that are struggling with giving employees the breaks they need may want to learn more about employee scheduling software, and how it can help maintain both productivity and compliance.
Employee Rest Break Requirements
What is a Rest Break in New York?
Rest breaks are defined by Federal Regulation 29 CFR §785.18 as rest periods are of short duration, running from 5 minutes to about 20 minutes. Although, employers in New York are not required to offer rest breaks, those that do offer rest breaks, must count the time as "time worked".
This means rest breaks are required to be paid in New York if they are offered. It's important to note that employee break pay for rest periods may not be offset against other working time, compensable waiting time, or on-call time.
Break Exceptions
Extensions of a break beyond the agreed upon length that are not authorized do not need to be paid by the employer, so long as the employer has made the following known:
The authorized break may only last for a specific length of time
Any extension of the break is contrary to the company's rules
Any extension of the break will be punished
Employee Meal Break Requirements
What is a Meal Break in New York?
Employee meal breaks are required to be at least 30 minutes if an employee works six hours anywhere throughout New York state.
The minimum amount of break time(s) employers must provide depends on the length of an employee's shift and when the shift is scheduled, or more specifically, when the time worked by the employee occurs.
Meal breaks are not required to be paid and meals may take place on or off work premises at the discretion of the employer.
Types of Meal Breaks
30-Minute Lunch Break

- If an employee works 6 hours or more of a shift

between the hours of 11:00 am and 2:00 pm

, the employee is entitled to a lunch break of at least 30 minutes.


45-Minute Meal Break - If an employee works 6 hours or more of a shift

between the hours of 1:00 pm to 6:00 am

, the employee is entitled to a 45-minute meal break at the midway point of the shift.


20-Minute Additional Meal Break - if an employee works a shift that starts

before 11:00 am and ends after 7:00 pm

, the employee is entitled to an additional 20-minute meal break that takes place between 5:00 pm and 7:00 pm.
Meal Break Exceptions in New York
Length of Break Time Provided
The New York Department of Labor (DOL) can permit shorter meal breaks for breaks that are supposed to be over 30 minutes (with 30 minutes being the absolute minimum) as long as there is no indication of hardship to the employee(s).
In some special cases, a meal period of 20 minutes will be permitted only after investigation and issuance of a special permit by the New York DOL.
New York employers must apply for shorter meal periods.
One Employee Shift Exception
Businesses where it is common to have only one employee working at a time often have employees eating "on the job".
This is acceptable so long as the employee consents. If an employee does not consent (as is their right) an uninterrupted meal break period must be given.
Consent must be in writing and before the employee is hired or before their first uninterrupted meal period that they are agreeing to give up. Consent must demonstrate:
That the employee understands the nature of the industry in which the employer operates necessitates one-employee shifts
That the employee understands the employee's meal periods may be interrupted
Can an Employee Waive a Meal Break in New York?
Employees may consent to waive a meal break in exchange for additional breaks and meal periods scheduled at other times if the following conditions are met:
The operational needs of the industry make strict compliance with the meal period provisions impractical
The waiver was obtained openly and knowingly, absent of duress or coercion, through good faith negotiations
The employees received a desired benefit through the negotiations in return for such a waiver
Meal Breaks for Factory Workers in New York
Throughout New York State, factory workers are entitled to a 60-minute lunch break between 11:00 am and 2:00 pm AND a 60-minute meal break at the midway point of their shift, if their shift lasts longer than 6 hours and starts between 1:00 pm and 6:00 am.
Additionally, New York factory workers are entitled to an additional 20-minute meal break between 5:00 pm and 7:00 pm for shifts that begin before 11:00 am and end after 7:00 pm.
What is a Factory Worker?
Employees engaged in the maintenance and or operation of a factory, and those whose primary duties take place in the listed locations are considered to be factory workers. The term factory can describe mills, workshops, and other manufacturing establishments. Furthermore, it includes all buildings, sheds, structures, or other places used for or in connection with these establishments.
Factories do not include any dry dock plants engaged in making repairs to ships, powerhouses, generating plants, and other structures owned or operated by a public service corporation.
Get Assistance with New York State Break Laws
It is important to have an efficient process or time and labor management solution in place to manage employee breaks - everything from tracking break entitlements and actual time taken for breaks to identifying coverage for employees that go on break.
While the New York DOL has created resources like the meal and rest period FAQs, managing employee meal and rest breaks can not only be a challenge from a compliance perspective, but from a productivity and profitability point of view as well. Support with managing employee breaks easier can always come in the form of a New York payroll and HR service provider.
Contact us today find a provider, or get connected with New York HR provider now.
Guest Author: Lisa Scibetta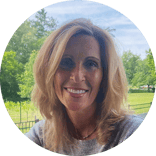 Lisa Scibetta is the Manager of HR Services at EBC HR & Payroll Solutions, a leading New York Payroll and HR provider, serving businesses throughout New York State and beyond. Lisa has over 30 years of experience in marketing, operations, human resources, and executive-level leadership. She has worked as an internal HR Business Partner, a business owner, and most recently as an HR Advisor. With a strong focus on HR compliance, employee relations, leadership development, and employee engagement, Lisa's expertise in wearing multiple hats provides her with a broad perspective to assist employers and employees in the HR space. She has earned an MBA, an SHRM-CP certification, and is pursuing her SPHR.